You can not select more than 25 topics
Topics must start with a letter or number, can include dashes ('-') and can be up to 35 characters long.
README.md
BelegScanner
BelegScanner ist eine kleine Java-Hilfsanwendung1, die es in Verbindung mit einem Scanner einfach erlaubt Belege (Rechnungen, Kassenbons, etc.) zu digitalisieren und weiterzuverarbeiten. Dabei werden die folgenden Prozesse automatisiert oder zumindest vereinfacht:
Einscannen mit bestimmter Größe und Auflösung
Konvertierung der gescannten Dokument zu PDF
Texterkennung in den Dokumenten
Zusammenfügen mehrteiliger Dokumente zu einem PDF
Einordnung der Dokumente ins Dateisystem mit frei definierbaren Feldern.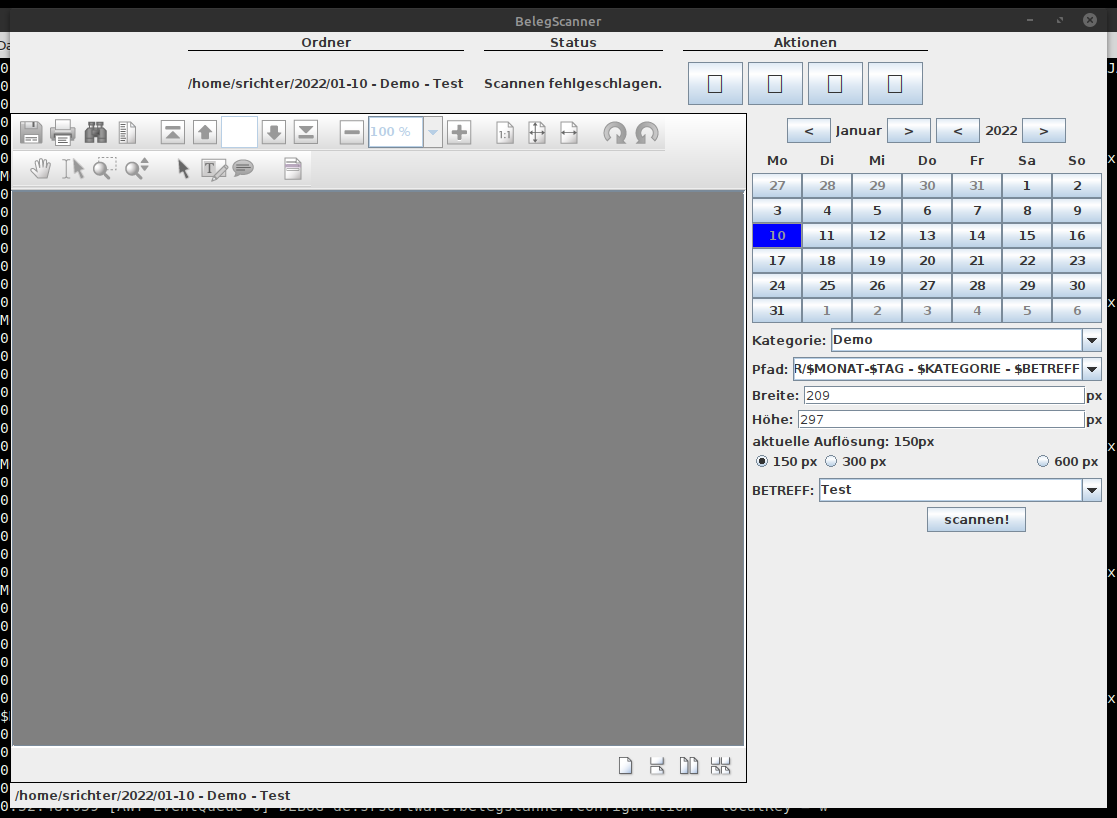 ---
Vorrangig für Linux-Systeme ↩︎